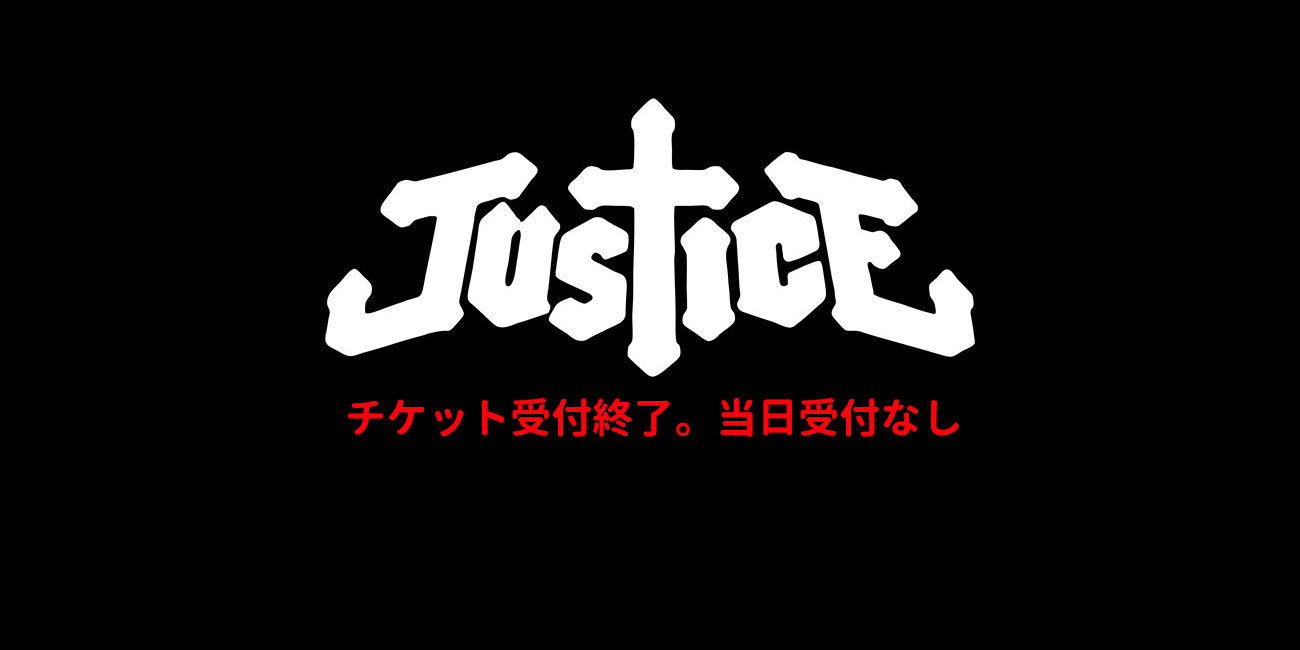 JUSTICEKIRI (Phire Wire)
HOSHINA ANNIVERSARY (Boys Noize records)
Shoichi (Casino de Paris)
フレンチ・エレクトロの最重要ユニット!
JUSTICEのプレミアム・ショウが渋谷/代官山Sankeys TYOにて決定!
TICKET INFORMATION
東京 2016/11/29(火) 代官山 Sankeys TYO

チケット受付終了。当日受付なし

Artist
JUSTICE / KIRI (Phire Wire) / HOSHINA ANNIVERSARY (Boys Noize records) / Shoichi (Casino de Paris)
開場・開演
OPEN / START 23:00
チケット
¥0-(All Standing/別途1ドリンク代有り)

*Special Free Party Price

チケット発売日

11/27(日)10:00am~
プレイガイド
ローソンチケット: Lコード:79999
(別途発券手数料108円/枚)
※枚数制限1枚
※ローソン・ミニストップ設置のLoppiでの直接発券のみ
※WEB・電話受付はございません
注意事項
※予定枚数に達し次第、受付終了とさせていただきます。
※チケットの無いお客様はご入場いただけませんのでご注意ください。
※20歳未満入場不可。入場時顔写真付身分証明書IDチェック有(要生年月日記載、コピー不可)。
※ご本人様と確認出来ない場合はご入場をお断りする場合がございます。その際のチケット代等の払い戻しは致しませんので予めご了承ください。
INFO
クリエイティブマン:03-3499-6669
ARTIST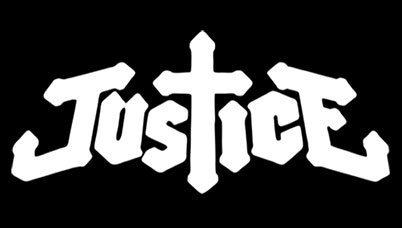 JUSTICE
ENGLISH
NOV 29 TUE - TOKYO:SHIBUYA / DAIKANYAMA Sankeys TYO
No more advance tickets available.
Please note: NO walk-up tickets available either.
OPEN / START 23:00pm
ADV 0JPY (All Standing plus 1drink charge) *Special Free Party Price
TICKET ON SALE:NOV 27 sun
Lawson Ticket:L-code:79999
(with a ticketing fee of JPY108 / per ticket)
※Limit to the number of: one person per one ticket only.
※Tickets available only on "Loppi" at Lawson store and Mini-stop store.
※Tickets NOT available on the web or through a phone service.
Info:CREATIVEMAN 03-3499-6669
※Persons under 20 years old cannot enter.
※Entrance requires photo ID (includes birthdate, no photocopy please) check and there shall be no refund to be obtained when ticket holders' failing to carry a photo ID or being under 20 years old.