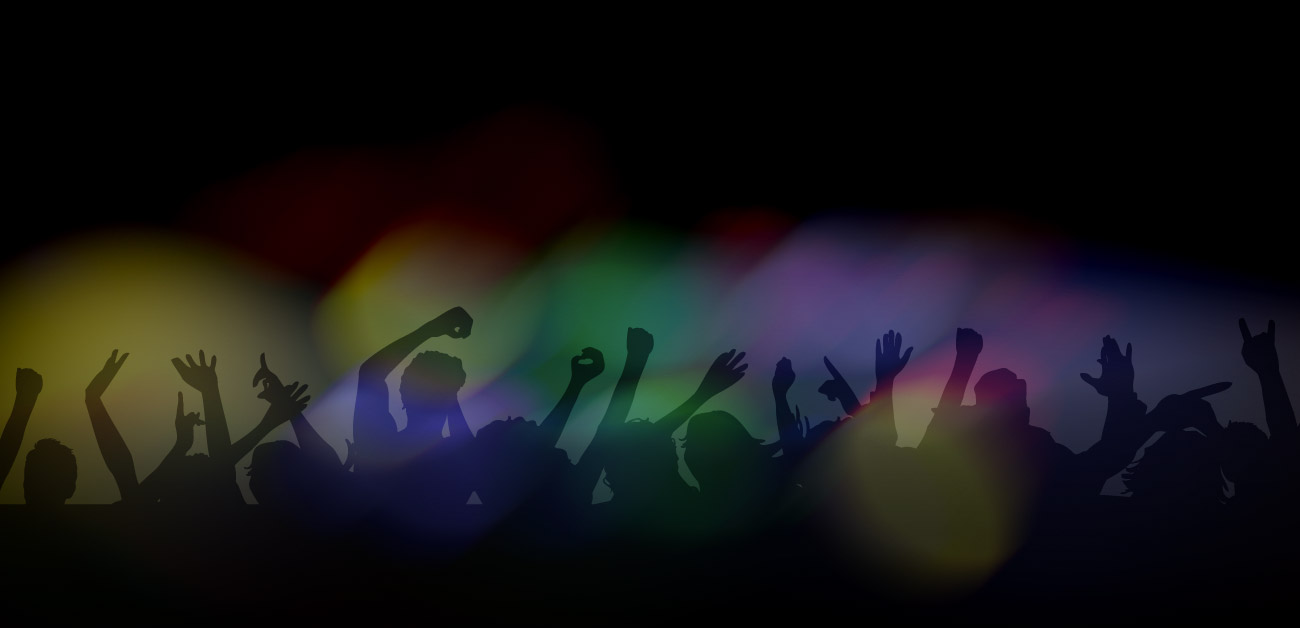 DIMITRI VEGAS & LIKE MIKE 来日公演 OFFICIAL AFTER PARTY

※Dimitri Vegas & Like Mikeの出演予定は現状はございません。
TICKET INFORMATION
東京 2016/10/1(土) 渋谷/代官山 Sankeys TYO

出演者
【B2】
DJ FUMI★YEAH! / SHOTA / FUMINE / U-TA
VJ PUKKA
【B1】
Jessy U / Na-Oh / TKHR / KENSHIRO / hana3n / MIRAI / Genick&T-HONEY / NIRAI
開場・開演
OPEN / START 22:00
チケット
¥2,000-(税込/All Standing)
DIMITRI VEGAS & LIKE MIKE来日公演の
リストバンドorチケット半券持参:入場無料

チケット発売日

9/27(火)10:00am~
プレイガイド
イープラス:eplus.jp
ローソンチケット:0570-084-003 Lコード:71913
※0570で始まる電話番号は、一部携帯・PHS不可
注意事項

※Dimitri Vegas & Like Mikeの出演予定は現状はございません。


※20歳未満入場不可。入場時顔写真付身分証明書IDチェック有(要生年月日記載、コピー不可)。
※ご本人様と確認出来ない場合はご入場をお断りする場合がございます。その際のチケット代等の払い戻しは致しませんので予めご了承ください。
INFO
クリエイティブマン:03-3499-6669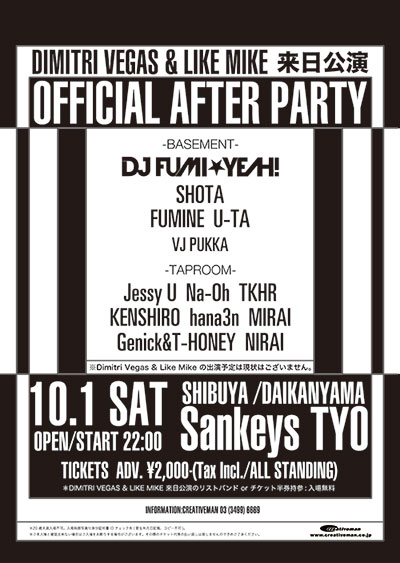 出演者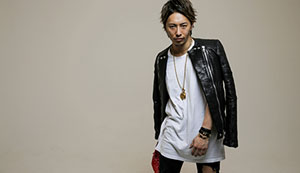 FUMI★YEAH!
SHOTA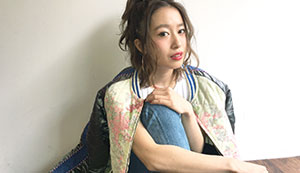 FUMINE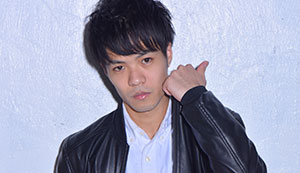 U-TA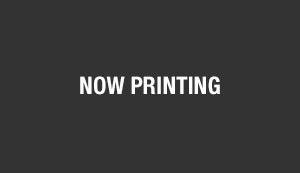 VJ PUKKA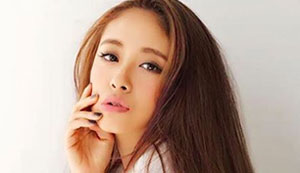 Jessy U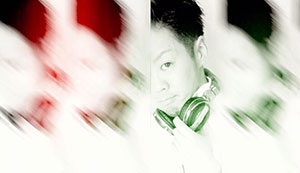 Na-Oh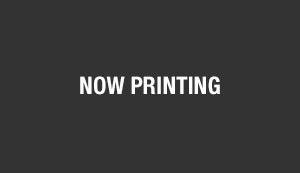 TKHR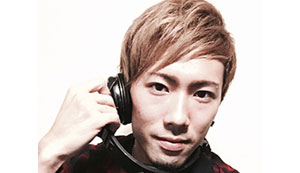 KENSHIRO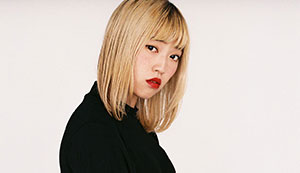 hana3n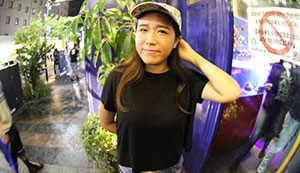 MIRAI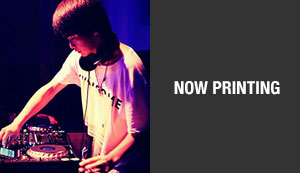 Genick&T-HONEY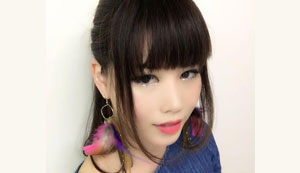 NIRAI
ENGLISH
OCT 1 Sat - TOKYO:SHIBUYA / DAIKANYAMA Sankeys TYO
*Please note that Dimitri Vegas & Like Mike has no plan of appearance as of today.
OPEN / START 22:00pm
ADV 2,000JPY (tax incl. / All Standing)
For those who show at the door the ticket stub / wrist band from Oct.1 Makuhari Messe show, will gain free entrance to this after party.
TICKET ON SALE:SEP 27 tue
e+:eplus.jp
Lawson Ticket:0570-084-003 L-code:71913
Info:CREATIVEMAN 03-3499-6669
※Persons under 20 years old cannot enter.
※Entrance requires photo ID (includes birthdate, no photocopy please) check and there shall be no refund to be obtained when ticket holders' failing to carry a photo ID or being under 20 years old.