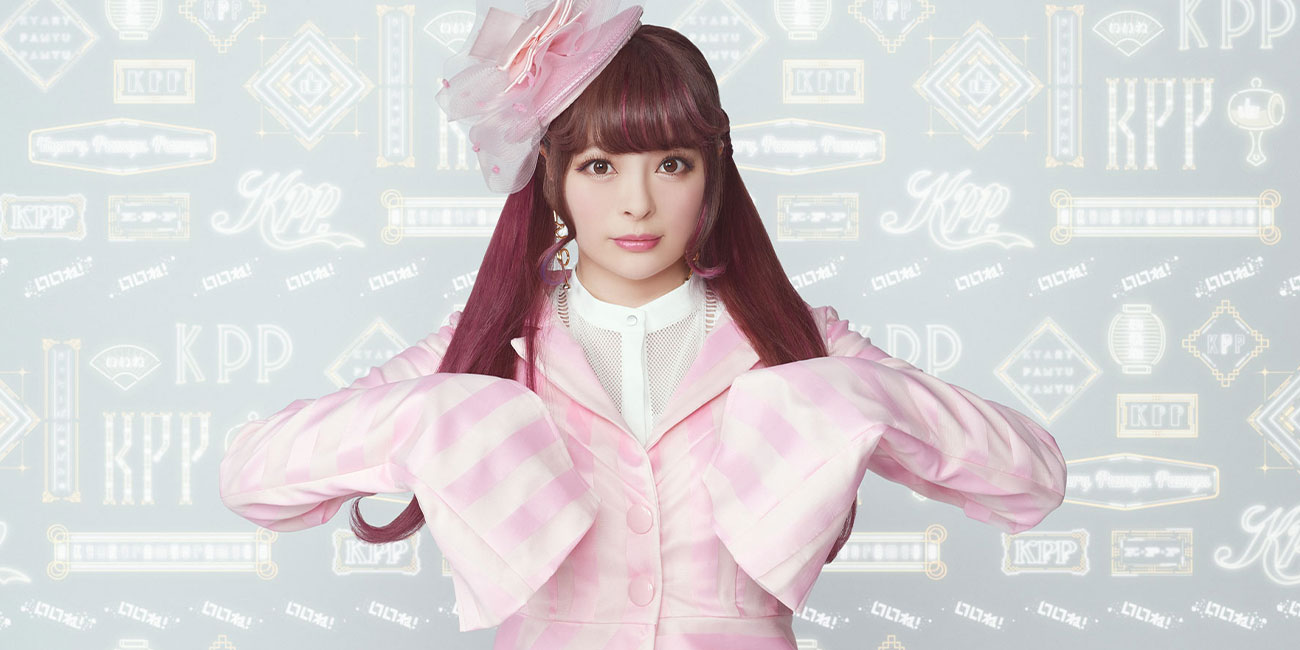 公演情報
きゃりーぱみゅぱみゅ アメリカ公演延期振替日程のお知らせ
新型コロナウイルスの感染拡大を受け、きゃりーぱみゅぱみゅが出演を予定しておりましたアメリカの音楽フェス「Coachella Valley Music and Arts Festival」の開催延期が発表されました。
この発表に伴い、同時期にロサンゼルス・サンフランシスコにて開催を予定していた「Kyary Pamyu Pamyu LIVE 2020」につきましても、来場されるファンの皆様、出演者、スタッフの健康と安全を第一と考え、開催を10月に延期とさせていただきます。
公演を楽しみにしてくださっていた皆様には心よりお詫び申し上げます。
振替公演の日程は下記で調整いたしました。
・2020年10月13日 Los Angeles,CA Venue: Fonda Theatre
https://www.fondatheatre.com/events/detail/393183
https://www.axs.com/events/393183/kyary-pamyu-pamyu-tickets
・2020年10月15日 San Francisci,CA Venue: The Regency Ballroom
https://www.theregencyballroom.com/events/detail/391612
https://www.axs.com/artists/1262/kyary-pamyu-pamyu-tickets?skin=goldenvoice
既に購入いただいたチケットは、そのまま振替公演に有効となります。
詳細はチケットのご購入先をご確認ください。
最後に、現在感染されている方々の一刻も早い回復と皆様の安全をお祈り申し上げます。
きゃりーぱみゅぱみゅ/スタッフ一同
Due to coronavirus concerns, Coachella Valley Music and Arts Festival where Kyary Pamyu Pamyu was scheduled to appear, has confirmed its rescheduling. It is with regret that Kyary Pamyu Pamyu has postponed "Kyary Pamyu Pamyu LIVE 2020" dates in San Francisco and Los Angeles surrounding the Coachella dates in April.
We are sorry for the inconvenience occurred, but the headlining dates will be rescheduled to focus on the fans' and all the crew's safety. All tickets will be honored at rescheduled dates respectively as below.
Any questions, please contact the point of purchase.
Rescheduled
"
Kyary Pamyu Pamyu LIVE 2020" dates:
October 13
th
, 2020  venue: Fonda Theatre (Los Angeles, CA)
https://www.fondatheatre.com/events/detail/393183
https://www.axs.com/events/393183/kyary-pamyu-pamyu-tickets
October 15
th
, 2020 venue: The Regency Ballroom (San Francisco, CA)
https://www.theregencyballroom.com/events/detail/391612
https://www.axs.com/artists/1262/kyary-pamyu-pamyu-tickets?skin=goldenvoice
Our thoughts and prayers to the victims who are fighting the virus and their families.
Kyary Pamyu Pamyu and her team